Choose Original Accessories
Universal Tablet Pouch in Pakistan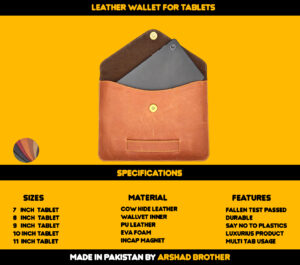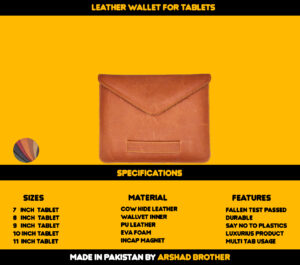 Aysha
@Aysha
Hats off, fully Recommended. Very fast Service
Asif Khan
@asifkhan
The data cable of iPhone is very fast charging .Best Services
Hina
@hina
The service was very fast next day i receiv parsal.
Mobile Cases in Pakistan
Mobile pouches and cases are excellent accessories to have in the 21st century, where cell phones play such an integral role in our daily lives. So everyone is conscious about mobile phone protection. Mobile Pouch Shop brings excellent quality mobile cases & Pouches with very reasonable prices. We are the top seller of huge range of mobile cases in Pakistan. But what are the benefits of mobile pouches and cases, exactly?
-What are the drawbacks?
-How can we choose the best one?
-How can you go about choosing the right mobile case or pouch to suit your needs?
Everything You Need to Know About Mobile Pouches and Cases we can help you out to choose. We support customer while choosing the best mobile phone protection to their phones.
Mobile pouches and cases are convenient products that you can use to keep your phone safe, secure, and functional even when it's not in your pocket or bag! Here are some common questions that people have about mobile pouches and cases, along with answers to those questions.
What are mobile pouches?
An accessory that attaches to, supports, or otherwise holds a smartphone is a case. Display inches (e.g. 5 inches) are used to measure cases. Types include:
-Pouches and sleeves
-Skins
-Fitted cases
-Bumpers
-Flip cases and wallets
-Screen protection and body films
-Drop and shock protection
-Leather Cases
-Battery cases
-Categories of Mobile Pouches And Cases
The categories here can be divided into two main groups. There is a pouch on the left and a case/cover on the right. One of the safest places to store your phone is in a pouch. Your gadget can be shielded against dust and unintentional falls with it. You'll start to notice scratches on your phone if you keep it in your pocket. With a pouch, this can be prevented. Disadvantage: You must remove the cell phone from your pocket or bag even for simple chores like checking the clock or seeing what kind of notice your phone has generated, among other things.
Types of Mobile covers/pouches:
Back covers can shield the device's edges as well as the back panel. Some devices have back panels that can be harmed by a single fall. Back coverings help protect your gadget in this situation.
Some back covers also provide some degree of protection, particularly when they have additional layers along the borders. The extra layers at the device's edges protect the screen from damage when it falls, which could save the screen.
These edges support the gadget. (Though there is a distinct category here for bumper cases, most back covers already have this feature.)
Flip Covers may shield both the front and back of your device. Because you must constantly flip the front cover to access the phone, the flip at the front can occasionally get tiresome.
However, some flip covers provide simple functions like calling-person identification, call acceptance or rejection, and time-checking. This is made available through a window cutout in the front flap.
Types of Phone Cases Material
There are two types of materials used in this modern era.
1:TPU material-thermoplastic polyurethane
2:Artificial Leather material
3:Pure leather material
4:Polycarbonates (PC) Material
Advantages Of Mobile Pouches And Cases
The correct mobile case can provide a lot of advantages.
Mobile phone cases provide excellent levels of protection for all mobile phones: Cases are the primary method for protecting a phone from harm.
They are quite reasonably priced, come in distinctive styles, and have high-quality features. Protecting pricey cell phones from normal use, potential bumps, and other damage is crucial.
Numerous things can happen to phones unintentionally, including accidental falls, liquid spills, scratches, and more. Taking precautions for its safety while playing interactive games fearlessly and refraining from being anxious with every slip or injury.
Life inshurance of mobile phone:
Mobile cases increase the lifespan of a phone because they are made to provide mobile life insurance. To increase its lifespan, be careful when selecting the case. All mobile phones are subject to a variety of dangers. Find a vast variety of different materials that are used to make the cases. The amount of protection provided to the mobile phone increases with the endurance of the case material. Construction materials come in a wide variety, each with specific characteristics. Since they are the most robust cases, silicone cases stand out.
Mobile cases increase the lifespan of a phone because they are made to provide mobile life insurance. To increase its lifespan, be careful when selecting the case. All mobile phones are subject to a variety of dangers. Materials used in construction: Hard and soft mobile phone cases The hard cases and the soft cases are the two main divisions of the cases based on the material. Consider the use when selecting the appropriate case. It is a factor that should be taken into consideration when selecting a case for athletes who always have their smartphones with them.
Fit perfectly as per shape:
Of course, one of its benefits is that they fit each mobile phone's shape perfectly, are incredibly simple to install and remove, and protect the phone from damage when changing cases by preventing scratches. The best cases for protecting mobile phones are those made of soft rubber that completely encases the device, barring the screen.
For people who operate in extremely hot environments, phone cases with low thermal conductivity are suitable. Resistance against heat and dust. To protect the mobile phone during the summer, pick the appropriate case.
In addition, the phone must be kept clean, and free of dust and other stains, and the case may occasionally need to be cleaned. Choosing a wallet case also keeps the phone's screen clean.
Top-notch design and aesthetics are provided by cases:
Mobile cases have significant advantages in terms of design and aesthetics. For every single taste, there are cases with a wide variety of designs. Well-known businesses and brands spend money on case design since it appeals to a lot of mobile consumers. Choose wisely and maintain your cool even when using a phone case. Combine various styles, colors, and designs. Choose a similarly contemporary transparent case if the device's features and colours are fantastic and do not need to be covered. All consumers choose cases as a nice addition to their smartphones. They have lovely and distinctive colours and designs. They express a character while simultaneously adding a character to any mobile phone.
Offer comfort in holding, touching, and accessing:
By picking the right mobile case, a difference is apparent. The smartphone is more secure and does not sway when held when wearing a case. For films, multimedia, and audio, a case also dramatically enhances user experience and is strongly advised. Since non-slip material is used to make most cases, it also provides a strong touch. Many cases are quite strong, solid, and pleasant to the touch—aspects that are crucial for a product that is used frequently and frequently every day.
If you had kept your phone secured with a mobile case while considering an upgrade, you would have gotten more value out of it. When you wear a mobile phone case or cover, you are essentially safeguarding the phone from all kinds of damages, scratches, and nicks that may come onto your phone if there isn't a case on and decrease its market value. Your gadget will have a higher resale value the better condition it is in, and you will also be doing the buyer of your phone a favour because he will receive it in great form.
Different Types of Phone Covers
Here are the most popular and various styles of mobile phone back covers and cases from which one may select and decide to safeguard their devices. You can discover the appropriate fit depending on the kind of smartphone! Our list of the finest phone cases for protection includes the following:
Transparent Silicone/Gel Back Cover:
These silicone or transparent back cover or gel cases can be a good choice for you if you're looking for something really lightweight, simple, and that nevertheless preserves the beauty of the phone.
Plastic Case:
The plastic variety of mobile phone cases is the most popular on the market. They offer enough security and protection, are easily accessible, and are trusted by many.
Hybrid Back Case:
If you're seeking for a durable case and phone cover, this hybrid phone cover has recently attracted a lot of attention. It is great and first-rate at protecting and keeping the mobile safe, and it can even compete with more serious harm done to the mobile.
Rubber Cover:
One popular model that has a rubber material is the rubberized mobile rear case. Although this rubber fabric is scratch-resistant, its shelf life can shorten after a few months. They come in a variety of colors and styles and are reasonably priced.
Flip Case:
The most well-known case for full and effective protection is the flip case. Your mobile device is completely safe thanks to them, and they even have an internal layer of protection. These are available in several affordable variations and are frequently made of leather.
Pouch:
Instead of a rear case that adheres to the phone's body, you can purchase a pouch. The pouches, which come in a variety of sizes and designs, act as a carry bag for your smartphone. These waterproof phone cases are available in leather, wool, or textile designs. Even though the outside of your phone is not protected, carrying it around undamaged is made easier.
Metal Back Case:
This phone cover is typically made of aluminium or a similar alloy and is composed of metal to provide total body protection. Despite their weight, they offer excellent protection against serious phone damage. In addition to these benefits, the metal case's ability to disperse heat away from the device prevents the phone from overheating when in use.
Fabric Case:
When it comes to style and appearance, fabric cases are highly seductive. They can initially appear to be a typical case. However, they have a nice sense of style and can accommodate different individual fashion tastes. Most consumers of high-end phones use fabric cases to further improve the overall design.
Wooden Back Cover:
Wooden back cases for phones are a great choice for those who enjoy a classic and refined look. Regardless matter whether they are made of real or fake wood, they offer good protection against harm. Additionally, they are durable and do not deteriorate over time.
Leather Vintage Back Case:
Leather is a timeless material that is tough, resilient, and long-lasting. They are perfect for phones that are very fragile and have a slim design since they have a good grip. Leather back cases are preferred by the majority of iPhone and Apple consumers.
Fiber Carbon Cover:
Unlike other casual coverings, carbon fiber phone cases have an exquisite and distinctive appearance. They are made with military-grade Kevlar fiber and are fairly sturdy to feel and grasp. Although not widely available for all phones, these premium heavy protective cases are typically chosen for high-end smartphones.
Bumper Case:
On the one hand, there is the translucent, soft, and thin casing; on the other hand, this is another variation with a firm touch and a bumper appearance. These are tough, transparent covers that have a fresh coat of rubber around the edges and corners for additional safety. They work well with slim phones and offer excellent grip.
Wallet Case:
We all enjoy keeping a versatile wallet on hand that can be used for anything. Try out this wallet-style phone case. With your cards, money, and other items safely matched on your smartphone, you can arrange and manage everything in one spot. These straightforward and practical phone covers with pockets are made of various materials, including leather, silicon, and others.
Tough Case:
Don't confuse a strong case with a rough one, though. If you don't want a big, hefty phone but yet want to keep it safe from a good drop, durable cases can be a suitable option. Given their stronger edges, they can even protect the screen to some extent because they feature an inner, softer protective layer to absorb impact.
Holster Cover:
The holster coverings are often made of leather or nylon, and they frequently come with a belt and clip that we can use to fasten them to our possessions. In addition to being big in appearance, the phone is difficult to use because one must pull it out every time. For individuals who are travelling together, this one choice is ideal because it is simple and secure